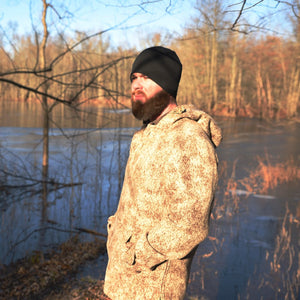 Rob Allen, Sigma 3 Survival School
PROFESSIONAL OUTDOORSMAN
Missouri
Please contact us if you would like to get in touch with Rob. You can also visit the website of Sigma 3 Survival School.
Specialties: Rob teaches and oversees the teaching of all types of Outdoor and Survival Skills
Rob Allen is Founder, President and Head Instructor of Sigma 3 Survival School, which operates in Missouri and many other places. Sigma 3 is also huge on Youtube. As of May 2022, Sigma 3 courses have been accepted in the GI Bill Training Programs.

Since his youth, Rob has felt the love and the call of wilderness. At Sigma 3, their mission is to "create completely self reliant survivalists capable of walking off into the land with nothing but their knife and survive indefinitely!" Rob teaches some courses at Sigma 3 himself, but his real focus is to recruit the best instructors in the world, and have them teach their specialties. Rob's outlook is entirely practical ... he believes that you should use what works.
Rob wears his Anoraks a great deal of the time, in all sorts of weather, outdoors and even indoors. Rob spent time at our home in January of 2018, and we took this picture at The Swamp, our little slice of sweetness in the North Jersey Swamps.
13 May 2022